As part of our Warehouse Management business, we perform operations related to product storage, freight handling, and management at business partners' warehouses. Services range from temperature-based warehouse management (for room-temperature, chilled, and frozen products) at large convenience stores' cooperative distribution centers to delivery of products to stores.
At our cold-beverage warehouse, we manage shipping and receiving, storage, and sell-by dates for more than 1,000 product types. We continually revise the facility's layout to accommodate product mix and inventory levels, which vary significantly from season to season, as we work to optimize product placement and lines of movement in the facility with the goal of maximizing shipping capacity.
Through comprehensive administration of a business that includes shipping and delivery service as well as warehousing, we've been able to improve functionality throughout the supply chain.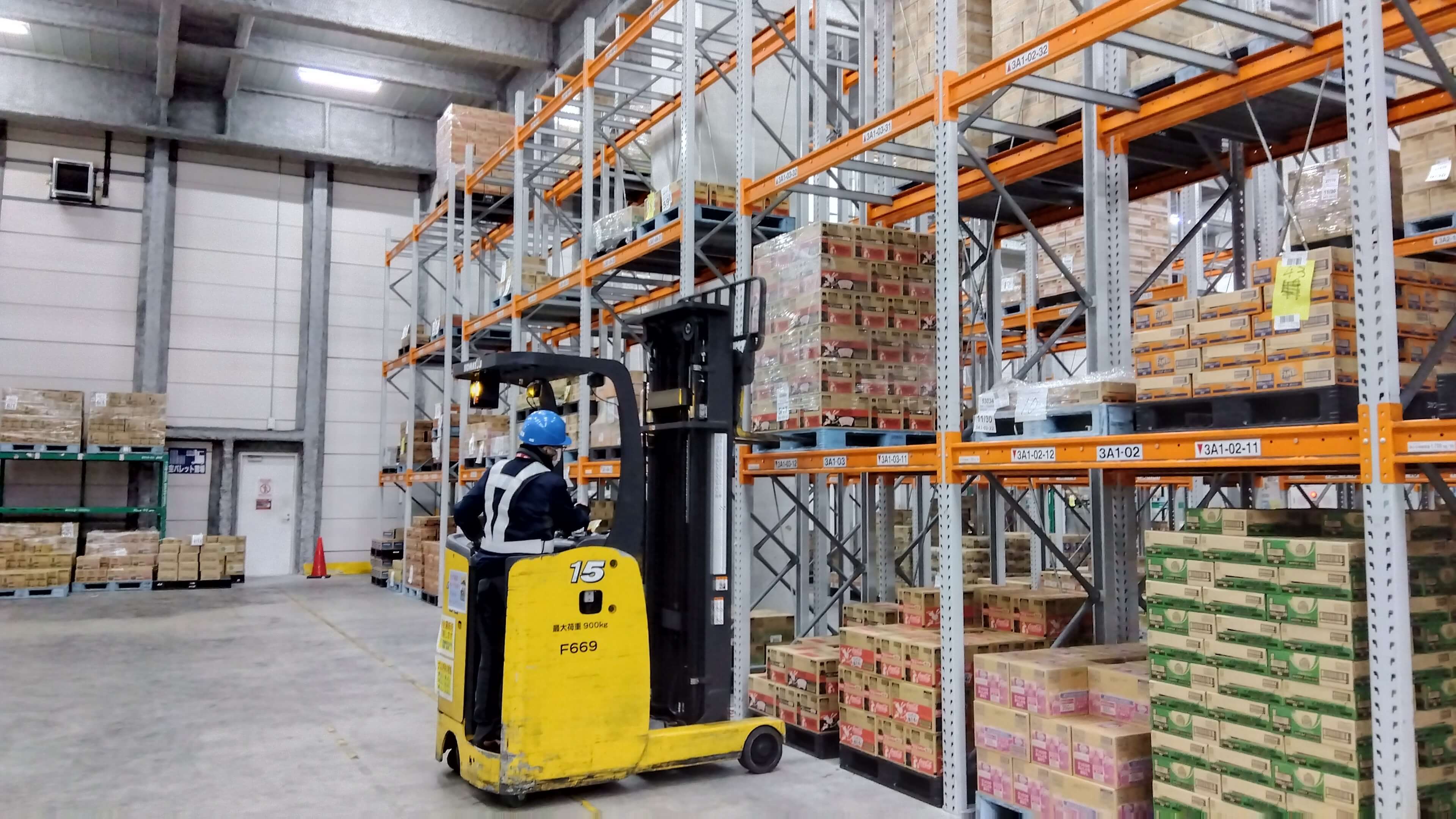 Number of Worksites